Quickbooks Unwrapped
$125.00
Use code: CLASS2017  If  you purchase this class before December 1st, you can get a 25% discount.
"QuickBooks Unwrapped" – Part 1 of Our "Bookkeeping For Real℠" Series.
As a Pro Advisor for QuickBooks for over 20 years, we have taught many business owners and their bookkeepers how to use this program specifically for their needs.
However, what we found explaining the most was basic accounting principles.
In this class you will not only learn the most important basics of bookkeeping but you will learn it quickly. Whether you are looking to clean up what you have or learning how to get started  for the first time.
We will explain what you need to know, right now, FOR REAL so you can get started immediately.
WE WILL COVER THE FOLLOWING TOPICS IN GREAT DETAIL:
The Chart of accounts. This includes a detailed explanation of account types and numbers.




When to use them and for what.

Explore accounting methods and their differences for cash & accrual basis.

The importance of Journal entries and how to enter them. In depth explanation of debits and credits with a little trick to never get them wrong.

Increase awareness and understanding of financial statements such as the balance sheet and income statement and how these documents are used for the effective operation of your business.

Bank reconciliation, payroll tax, sales tax and much much more.
 Class materials will be provided.
When
Saturday, December 9, 2017 from 10:00 AM to 12:00 PM EST
Where
Mandel Public Library of West Palm Beach
In the Hibiscus Room
411 Clematis Street West Palm Beach, FL 33401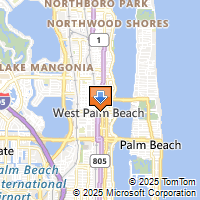 Driving Directions